Archive for the 'News' Category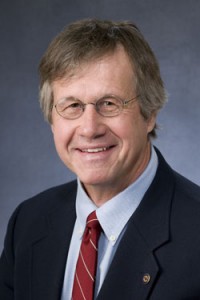 Rex Buchanan, Interim Director of the Kansas Geological Survey, has written books about Kansas geology and landmarks.  As a journalist, a biologist, and a science historian, he pursues a broad set of interests in natural resources, the environment, and public policy.  At a recent meeting of Lawrence Central Rotary, he focused on current issues regarding water and energy in the state, declaring that Kansas at a crossroads.
Current efforts to define and implement a 50-year vision for water in Kansas must address both surface water in the eastern part of the state and ground water in the western part of the state.  In the east, reservoirs need dredging in order to maintain hydroelectric power sources and recreation areas.  In the west, farmers maintain that their water rights allow them to irrigate land as they wish, despite dangerous depletion of the Ogallala aquifer.   Costs and benefits to both issues are complex and controversial.
Buchanan also talked about the impact of the oil and gas industry in Kansas.  To date, there is no evidence that wells are contaminating water resources.  Buchanan confirmed that the number of earthquakes in south-central Kansas has increased dramatically in the past several years.  Although there is a correlation of the earthquake locations with the oil and gas drilling fields, he explained that the earthquakes are not likely a result of fracking but probably occur due to the practice of disposing in deep wells of the salt water that is a natural by-product of oil and gas production.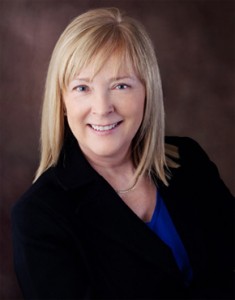 Margie Wakefield, the Democratic candidate for Kansas Representative from the 2nd Congressional District, said she believes the coming election is crucial.
Wakefield, a family lawyer, said she is running on a platform of what is true, what is fair, and, she said to Central Rotarians " you'll recognize this" of what is beneficial to the family and to the individual.
"I believe," Wakefield, said, "that, in Washington, politics have become more important than progress and I would represent the needs of the people in Kansas rather than the party.
"I will work across the aisle. Right now there are almost no conversations between Republicans and Democrats."
Wakefield said service to communities is her priority, with a focus on school, on academics, and on getting parents, students and educators together.
"I would build an infrastructure in my office to interact with Kansans, "she said. "Any success I would have on the job should be seen as formulating a way to bring communities together and not just serve politics and parties."
In a question and answer time after her talk she was asked if she would support limits on campaign spending.
"I'm very concerned about what's being spent," she said. "I'd support legislation to change finance laws and bring special interest groups under control. "
When asked if she'd support term limits she said two years is really too short a term to accomplish much but she believes term limits should be built in. She also discussed Affordable Care—the issue is splitting the state, she said.
"What made you want to run?" one Rotarian asked.
"I had a huge attack of idealism," she said. "With partisan bitterness you can't get anything done. I want to be a voice of compromise. "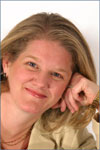 Beth Clark, a Diversity Consultant and a motivational speaker, ended her talk to Central Rotarians last Wednesday with just one sentence which summed up a complicated subject.
"Let's all just get along," she said.
She talked about diversity across cultural divides that can involve gender, race, religion, or background. Companies, she said, need to get into the world view of the minority in their culture, whatever it may be.
"We have to expand our world view to encompass and understand differences. If we don't," she said "it's going to make a big impact on the bottom line. We really need to understand fundamental differences and learn to speak each other's language."
Focusing on gender diversity, she said the biggest predictor of change is what's going on in the workplace particularly now that more and more women are moving into executive positions.
In general, each sex hones a skill set to take into adulthood. Boys are more competitive, have a "win-lose" attitude and banter with each other in a way that girls would find offensive. Girls, on the other hand, are more sensitive and collaborative.
The new generation of organization leaders is realizing that team building is important and companies are moving into team structures. The fundamental differences in the ways people communicate are being studied with linguists taking a look at communication skills.
"Ask, don't tell, is a good rule to follow in communicating," she said. "It helps us all to get along."
For more information about diversity training and other services available from Ms. Clark you can visit the website www.allegrotraining.com.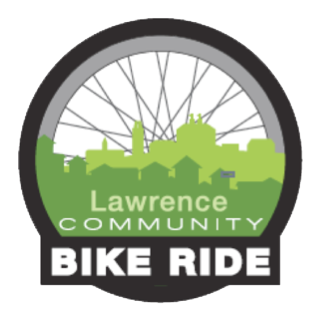 Lawrence Central Rotary Club is hosting the fall 2014 Lawrence Community Bike Ride on Saturday, September 20th, at the Haskell University stadium parking area and using the Burroughs Creek Trail .
The event is open to anyone and there is no cost to participate.
There will be a three mile ride along the Burroughs Creek Trail.
Other activities from 10 a.m. to 1 p.m. include:
A Training Wheel Takeoff. Experts will help children who are ready to take off their training wheels in a safe environment.
Bike Rodeo. Kids can practice and improve their riding skills
Bike Helmet Fitting and Giveaway. Safe Kids with LMH will help outfit kids with helmets, while supplies last, along with providing cycling safety tips for kids of all ages – and for adults too!
"We hope more and more people discover cycling as a fun and healthy activity," said Steve Lane, a member of Central Rotary Club. "This event is a great opportunity for families and individuals to enjoy cycling in a safe and scenic area of Lawrence."
Participants should wear a bicycle helmet and they are encouraged to bring water and wear sunscreen. This is the third year for the Community Bike Ride. The first event in 2011 drew 50 participants, followed by 125 in 2012. Last year's event was rained out.
If it is raining September 20th, the ride will be rescheduled for on Sunday, September 21, at 1PM.
Registration for the event is required and can be done before the event. For more information, visit ridelawrence.com.
Releases will be available at the event or you can download one HERE.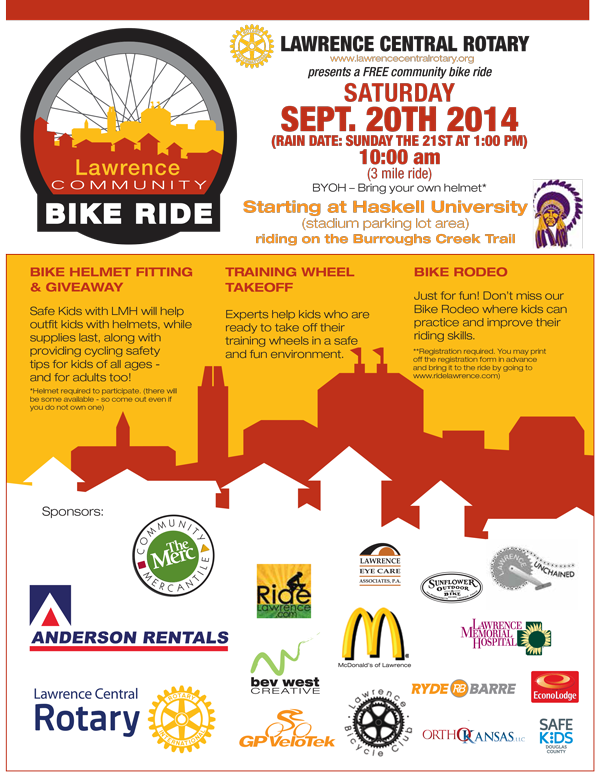 Chief Tarik Khatib visited Lawrence Central to discuss the need for a new unified police headquarters in Lawrence.  Right now are spread over six buildings throughout town, some without HVAC causing problems for storage.
The other problem is that some of the departments vehicles are on the other side of town resulting in up to a 40 minute delay by the time officers drove to retrieve the needed vehicle back to the location it is needed.
The other problem is that there just is not enough room both at either the current downtown facility in the county law enforcement center or the Investigations and Training Center at 4820 Bob Billings Parkway to house the entire department, associated equipment, and vehicles. According to Khatib placing patrol, investigations, administration, evidence, records, critical response equipment, and animal and parking control under one roof will significantly increase the communication, interaction, collaboration, and cohesiveness of internal department divisions. This in turn will ensure the department will best be able to accomplish the mission of continuing to serve the community in the most effective, efficient, and community oriented manner possible.
Khatib also said that the level of expectancy for Lawrence residents is higher than other communities, "If you car has been broken into you expect an officer to come out, not to have to fill out a report online as is the norm in other communities."  LPD also has a higher expectation than other regional departments because of the special events that are the norm in Lawrence, whether they be community or KU related.  But it is also a regional destination where people come to party, and local law enforcement needs to be sensitive to those needs.