We're in the process of cleaning things up a bit and updating this website to make it easier to use on any browser regardless of if it's a desktop or your hand-held phone.
If you have any questions always feel free to contact us!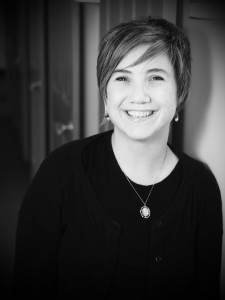 Abby Young is a licensed counselor who uses hypnotherapy in her work. "But," she said smiling at her audience of Central Rotary Rotarians, "it's not the kind of entertainment hypnosis people have heard about. I don't make people quack like a duck."
She is a graduate of KU in journalism and worked for a while as a photojournalist. But episodes of depression and anxiety prompted her to consult a therapist who helped her and spurred her interest in social work and therapy.
"An entrepreneurial shift and an undirected life shift" are what she said led her to take training in hypnotherapy.
"Stage hypnosis is a state that resembles sleep," she said. "Hypnotherapy is the use of a relaxed state to provide therapeutic benefit. "Ten percent of our thinking is conscious," she said " 90 percent deals with the subconscious—long term memories, emotions, habit patterns, addictions, creativity all dwell in the subconscious."
She trained in the Wellness Institute style and works a lot with age regression, taking some of her clients back to childhood.
"People repress emotions and don't experience them fully. Going in deeper makes people uncomfortable but we can experience emotions, work on expressing them and come to new conclusions."
She is a counselor with Tillery Time Counseling with offices in Lawrence and Ottawa and is one of the leaders for a Good Earth Gatherings workshop, August 22 in Baldwin "Letting Go: Living Free of Shame."