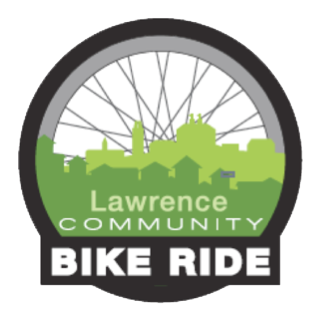 Lawrence Central Rotary Club is hosting the fall 2014 Lawrence Community Bike Ride on Saturday, September 20th, at the Haskell University stadium parking area and using the Burroughs Creek Trail .
The event is open to anyone and there is no cost to participate.
There will be a three mile ride along the Burroughs Creek Trail.
Other activities from 10 a.m. to 1 p.m. include:
A Training Wheel Takeoff. Experts will help children who are ready to take off their training wheels in a safe environment.
Bike Rodeo. Kids can practice and improve their riding skills
Bike Helmet Fitting and Giveaway. Safe Kids with LMH will help outfit kids with helmets, while supplies last, along with providing cycling safety tips for kids of all ages – and for adults too!
"We hope more and more people discover cycling as a fun and healthy activity," said Steve Lane, a member of Central Rotary Club. "This event is a great opportunity for families and individuals to enjoy cycling in a safe and scenic area of Lawrence."
Participants should wear a bicycle helmet and they are encouraged to bring water and wear sunscreen. This is the third year for the Community Bike Ride. The first event in 2011 drew 50 participants, followed by 125 in 2012. Last year's event was rained out.
If it is raining September 20th, the ride will be rescheduled for on Sunday, September 21, at 1PM.
Registration for the event is required and can be done before the event. For more information, visit ridelawrence.com.
Releases will be available at the event or you can download one HERE.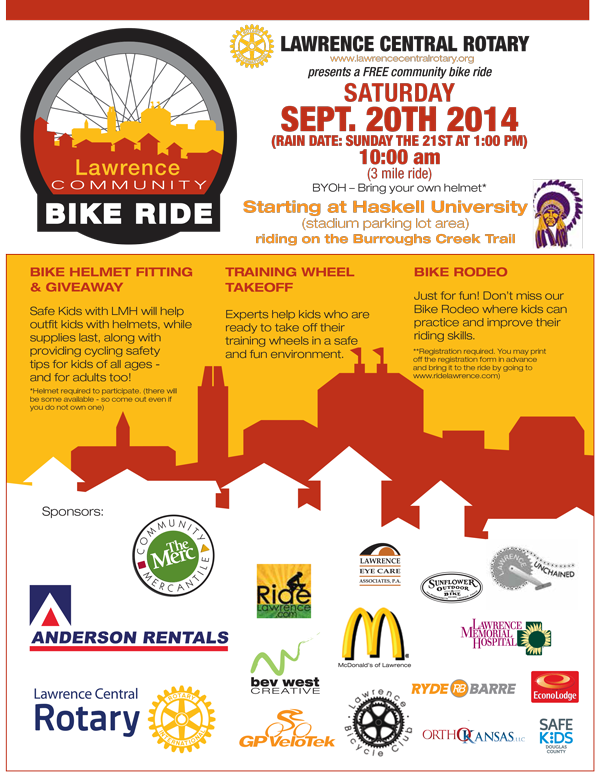 Chief Tarik Khatib visited Lawrence Central to discuss the need for a new unified police headquarters in Lawrence.  Right now are spread over six buildings throughout town, some without HVAC causing problems for storage.
The other problem is that some of the departments vehicles are on the other side of town resulting in up to a 40 minute delay by the time officers drove to retrieve the needed vehicle back to the location it is needed.
The other problem is that there just is not enough room both at either the current downtown facility in the county law enforcement center or the Investigations and Training Center at 4820 Bob Billings Parkway to house the entire department, associated equipment, and vehicles. According to Khatib placing patrol, investigations, administration, evidence, records, critical response equipment, and animal and parking control under one roof will significantly increase the communication, interaction, collaboration, and cohesiveness of internal department divisions. This in turn will ensure the department will best be able to accomplish the mission of continuing to serve the community in the most effective, efficient, and community oriented manner possible.
Khatib also said that the level of expectancy for Lawrence residents is higher than other communities, "If you car has been broken into you expect an officer to come out, not to have to fill out a report online as is the norm in other communities."  LPD also has a higher expectation than other regional departments because of the special events that are the norm in Lawrence, whether they be community or KU related.  But it is also a regional destination where people come to party, and local law enforcement needs to be sensitive to those needs.
District Governor Debra Rotenbaugh Schaub does, indeed, "Light Up Rotary," which is her slogan for the year. with her enthusiasm and dedication. On Wednesday, wearing a scarf  with the slogan, she gave Central Rotary president Carolyn DeSalvo a flag saying the same thing and then asked Rotarians why they joined Rotary and what they do to Light Up Rotary.
The answers ranged from "I joined to find friends and fellowship" to a desire to be involved in Rotary service projects. Establishing community connections and Rotary as a good way to put down roots  were mentioned. Rotary exemplifies the 4-way test, one Rotarian said, and another talked about the value of meeting Rotarians from all over the world.  "Rotary does so much; our projects are so important," was  a recurring remark.
"It's good to know why you're here and why we're all here," Schaub said. "Rotary gives us 1.2 million friends," she said. "It's a gift. It's an opportunity to share something with people we care about and to change people's lives. You can personally impact someone's life through Rotary."
Rotary, she said, is growing internationally but not so much in the United States.  "It's important to stop and think about how much we cherish Rotary and how much it adds to our lives.  Now we need to 'Light Up Rotary' and share this gift with others.".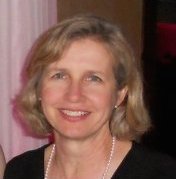 Kathleen Morgan, Director of Development and Strategic Partnerships at the Lawrence Public Library, is excited and enthusiastic about the opening of the new library. And her enthusiasm is obviously shared by the Lawrence community.
"We called for volunteers to help us move into the new library and 200 people volunteered in one day," she told Lawrence Central Rotarians. "And more than 700 people came to the opening ceremonies to watch 15 civic leaders cut the ribbons. At least 1500 people attended the festivities that evening. "
The renovated library, which has been a $19 million investment opened July 26.
"We made 12 promises to the community when we began this project and we've kept all 12," Morgan said.
"We've added 20,000 square feet to the library, renovated spaces in the old library by opening them up,adding lighting and art objects, we've built a parking garage for more parking and added a children's programming area with spaces for quiet reading, story telling, other activities."
Other promises kept, she said, encompassed improved technology including more computers, and sound and video studios, cool spaces for young adults so young people will feel free to hang out at the library, improved handling of library materials, drive up book drop and book lockers, improved library energy efficiency, more public meeting space, and outdoor spaces for community gatherings.
The library calendar for August includes story times, meetings for teens, book clubs, library tours, classes in everything from basic computer skills to knitting and a host of other activities.