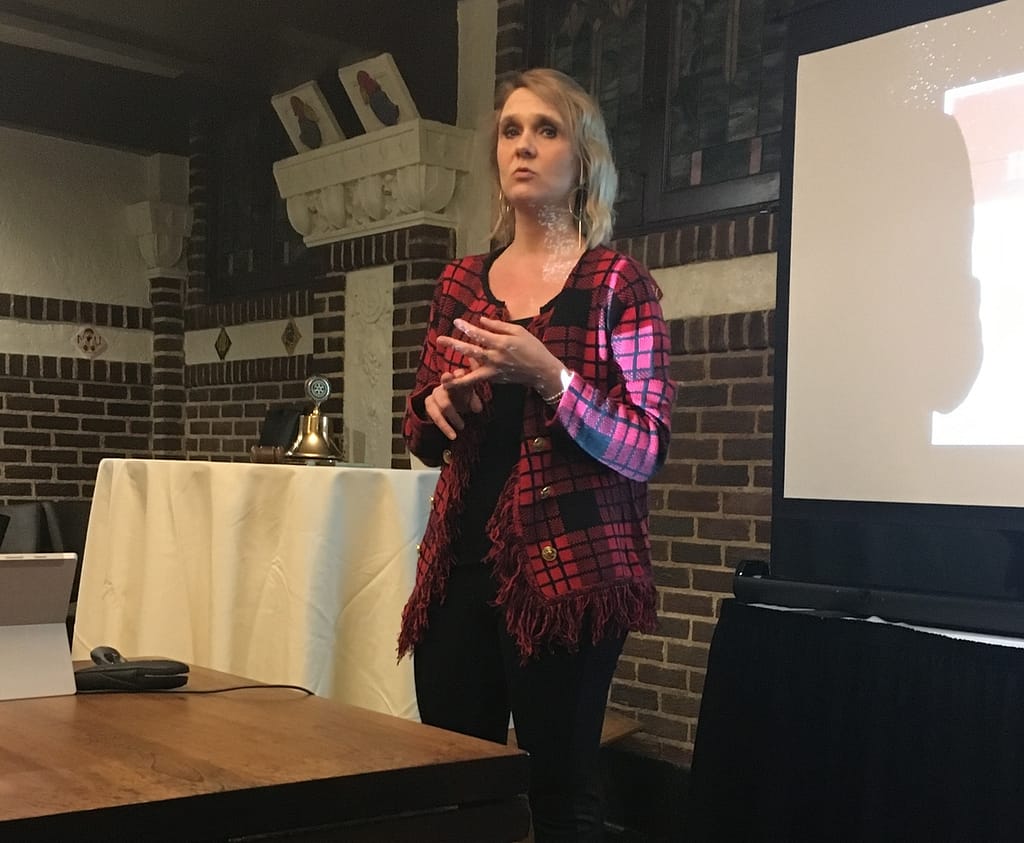 Megan Luttrell, Human Trafficking Program Coordinator for The Willow Domestic Violence Center knows what it takes to serve and advocate on behalf of vulnerable populations. Prior to joining Willow Domestic Violence Center she worked in a substance abuse treatment center in Topeka.
Luttrell works with human trafficking advocates serving Jefferson, Franklin, and Douglas counties. She explained that human trafficking is a significant problem within Lawrence and the surrounding area. While the Lawrence Police Department is fully on board to partner in addressing the issue, Luttrell said they simply don't have the capacity "Sting operations are needed, which would take time and energy away from community policing."
Luttrell explained that human trafficking occurs anywhere there is a vulnerable population. More often than not, trafficking occurs within intimate partner relationships, with individuals being trafficked by their partner or someone they trust.
"Victims will often think they are going crazy. The perpetrator has gaslighted them."
Of all forms of human trafficking, sexual acts are the most common, with individuals being groomed. "Everything is great in the beginning. They get hep with rent and child care. Food and clothing is given." Luttrell explained that often these vulnerable individuals are recruited by women called Bottom Girls, who have often been trafficked themselves.
Across America, 83% of all victims of sex trafficking are US citizens. Of that, 50% of trafficking victims are boys. 
Luttrell said the profile of a trafficker can be anyone who is in touch with vulnerable populations: pastors, teachers, social workers, foster care families. 
During 2018, The Willow served 72 survivors of human trafficking. Luttrell looks forward to strengthening her relationship and providing education for are hospitals and other agencies to help professionals understand and spot the warning signs of trafficking.