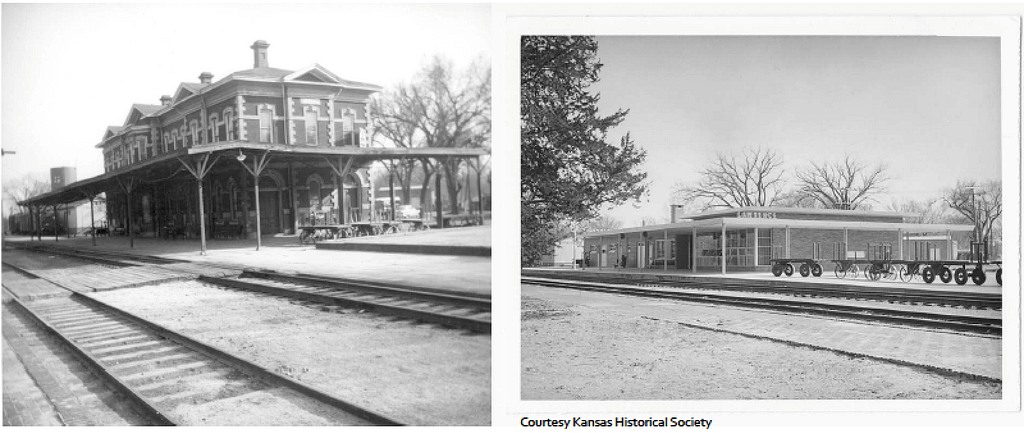 Stan Hernly, with Hernly Associates, joked that people don't always understand historic preservation projects when the end results ends up looking "a lot like it did when you started. People get confused and wonder, 'what the heck did you spend $2.5 million on!'."
The recent renovation of Lawrence's Santa Fe Station is a triumph in partnerships given the number of local, state, and federal partners and funders involved.
Hernly reviewed the structure, explaining what elements were replaced or restored in order to meet historic preservation requirements, energy efficiency needs, and ADA compliance, among other considerations. One unique aspect of the project was that the building was occupied during the entire construction process.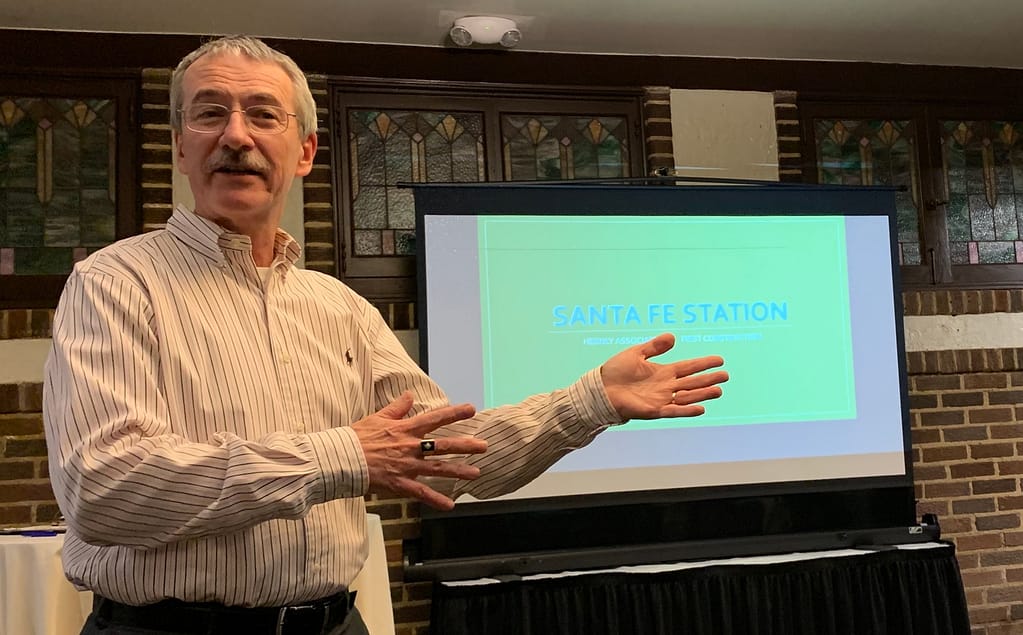 The Kansas Department of Transportation was heavily involved in the project, providing 80 percent of the funding. Hernly shared that they were great partners, even while they are "used to working on roads, not buildings." Because of funding, the project required using all American-made supplies.
In addition to interior improvements, the project also involved several exterior changes, such as replacing the previous sidewalk with a new 10 foot wide sidewalk. Efforts are being made to tie this sidewalk into the shared-use path in Lawrence.
The building will now be listed on the National and State Registers of Historic Places. While it will continue to serve as the Amtrak station, the City of Lawrence is also considering secondary uses for the building.