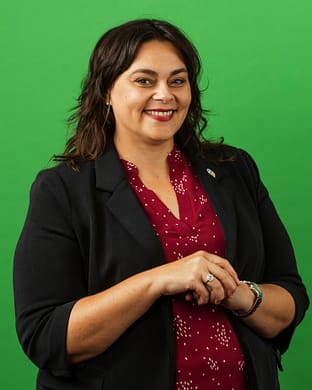 Kim Anspach wants visitors to come to Lawrence and have fun. Anspach is Director 0f the Lawrence Convention and Visitors Bureau, an organization that assists leisure travelers, meetings and events planners, groups, the media and Lawrence residents. Visitor spending has a significant impact on the local economy, bringing in some 41.7 million dollars in tax revenues in 2019. Visitors to Lawrence spend money for lodging, food and beverages, transportation, recreation and shopping. Bureau sales targets include meetings, groups, conferences, reunions and sporting events.
"Unmistakably Lawrence" is the brand that has been adopted to show off the resources and appeal of the community. The brand name speaks to the quirky, unexpected, proud, energetic and friendly nature of the community. People come to Lawrence for many reasons and all are encouraged to partake of local culture, including the arts, food, history, recreation and fun. Accordingly, Lawrence ranks at the top of a number of different community ranking lists.
Anspach notes the importance of collaboration and community partners in the work of the bureau. The utilization of social media is also important in promoting Unmistakably Lawrence. The Bureau has a distinguished seven member board and is primarily supported by a lodging tax.