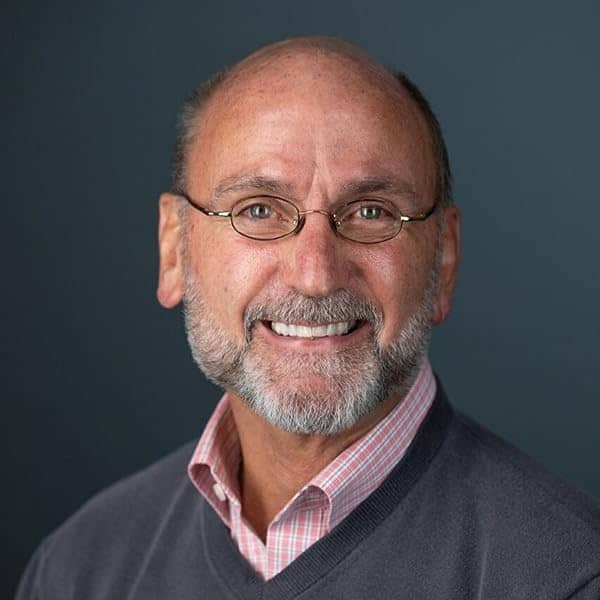 Jim Peters died on September 4, 2023. Lawrence Central Rotary members mourned his death and celebrated his life at a recent meeting. Not only was Jim a dear friend to members, he was a consummate Rotarian. Although every Rotary club has members who personify the good will and friendship that Rotarians hold dear, Jim was one of the special people who played that role for our club.
Jim was the person who noticed when someone was sad or struggling and took time to give a hug and word of encouragement. He took time to form friendships that extended beyond the weekly meetings themselves. Known for telling jokes that aroused groans as well as a chuckle, he always had a new funny story to share at the end of the meeting.
As club members talked about Jim, many recalled his warm welcome. Because he served as chair of the program committee, Jim was the person who greeted speakers when they arrived with a smile and a handshake, ensuring a good impression of the warmth and energy in the club. Jim also took the next step to invite presenters to join the club, and many newer members said that his invitation was their reason for doing so.
Programs at Lawrence Central Rotary were rich with variety and deep with local history and current connections, reflecting Jim's love of history and wide range of connections in the community. Jim himself was the presenter at the last meeting that he attended, telling the story of publishing the fourth edition of his book about Arlington National Cemetery.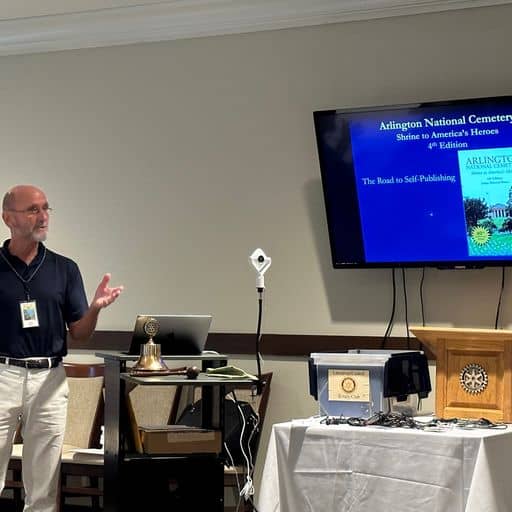 Jim joined Rotary in March 2013, moving quickly into leadership and serving as President from 2016-2017. Beyond his time on the board, Jim was key to numerous club initiatives.
Jim was the cyclist who led the family ride during the annual community bike rides sponsored by the club.
He rang the bell for the Salvation Army on the day of the holiday parade downtown, singing carols to all passersby.
He showed up for work days at the Rotary Arboretum and was an unfailing advocate for the arboretum itself.
Since the inception of the club's ownership of the Lawrence Kids Calendar, Jim was the key sales contact to solicit advertising for the website.
When the club took on the responsibility of running the "Santa Rescue" in downtown Lawrence each November, it was Jim who decided that the club should not only collect letters to Santa during the rescue event, but also send each child a response. The evening when club members gathered to write return postcards to those Santa letters was a jolly time for all.